The IPM Webinar Series aims to bring you the latest and greatest in promotional marketing insights. Explore our previous and upcoming webinars. If you would like to get involved, please contact info@theipm.org.uk
Our Latest Webinar
Less Healthy Food & Drinks Bill
New regulations are poised to reshape the promotion of Less Healthy Food and Drinks. Set to take effect in October 2025, these regulations strike at the core of advertising practices to tackle mounting concerns surrounding the rise of obesity rates across the UK. In this exclusive webinar, Regulatory Policy Executive Andy Taylor takes us through the details of the legislation and how it is expected to be applied in the industry.
If you are actively involved in the paid advertising of Less Healthy Food and Drinks, or closely collaborate with clients in the food and hospitality sector, this is the webinar for you. It promises not only a deeper understanding of the impending changes but also a valuable platform to pose essential questions.
Key Topics
Overview of New Regulations

Adaptation and Compliance

Evolving Marketing Strategies

Insights from Regulatory Guest

Q&A Opportunity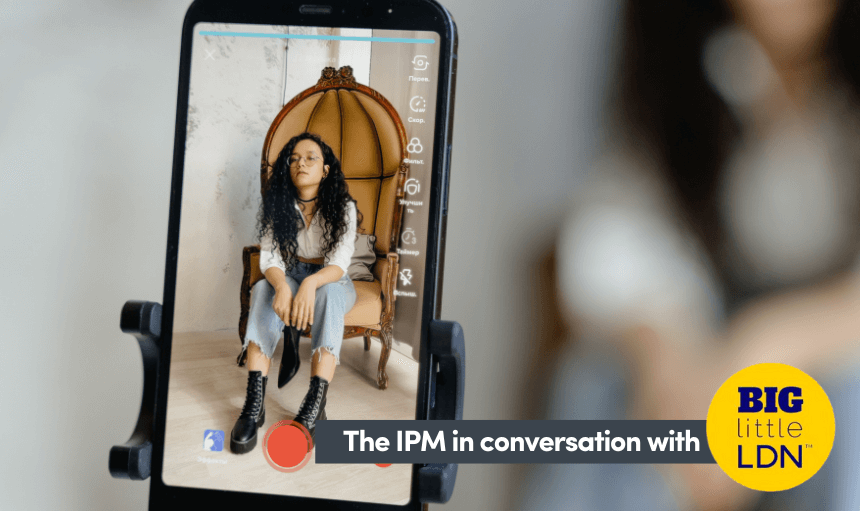 Best Practice Guide to Influencer Marketing
IPM members BIG little LDN take you through the best practice guide to influencer marketing.
Sharing knowledge and insight
Across the promotional marketing industry
The IPM Webinar & Insight Series is an exciting opportunity for you to amplify your brand awareness and share your knowledge and insight across the promotional marketing industry.
Becoming a member of the IPM affords you access to presenting across our webinar and insight series. If you are not yet a member and wish to get involved please contact info@theipm.org.uk